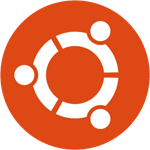 This week is only halfway through, and it has an exciting few days! First we found out that OpenLP has made it into Debian, and now I can proudly announce that OpenLP is part of Ubuntu as well (and Kubuntu, Lubuntu and Xubuntu by extension)!
OpenLP is in the "main" repository for Ubuntu 12.10, which means that when you install Ubuntu, you can immediately install OpenLP too. No more PPAs or extra repositories to enable.
We have also been able to get OpenLP "backported" into Ubuntu 12.04! This means that once you have enabled the "backports" repository (in Software Sources), you can also download and install OpenLP in Precise Pangolin.
Don't forget that you can find OpenLP in openSUSE and Fedora too.